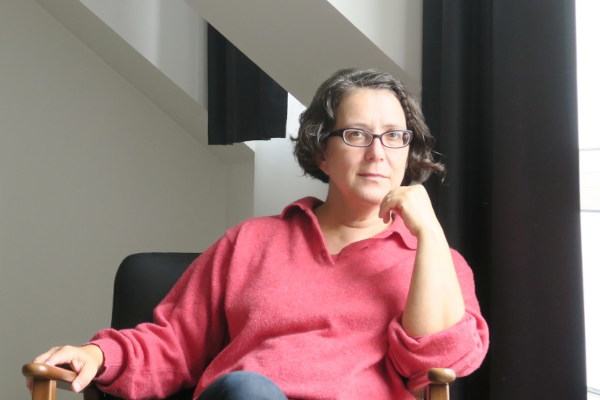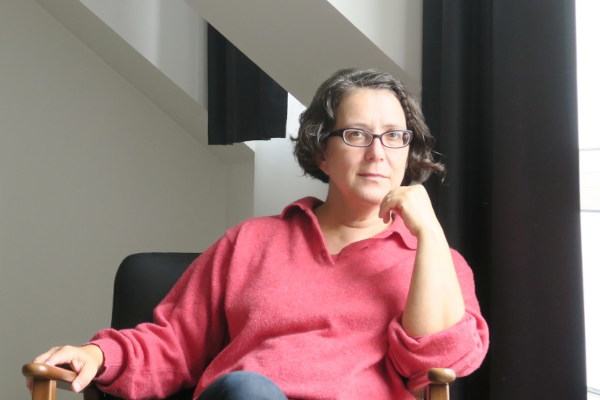 LETIZIA WERTH
Born in South Tyrol, Italy
lives & works in Vienna, Austria
STUDIES
1999 MA Painting, Academy of Fine Arts Vienna
ARTIST STATEMENT
Drawing — with graphite pencil on the raw canvas — is a very direct and intuitive process.
Through intensive viewing and reflecting, stroke by stroke, a new image develops. The combination of the "colour" range of the graphite pencil and the natural colour of the canvas takes me to large-scale works on the boundaries of drawing and painting. I am inspired by "mistakes" that slip into the picture and disturb the beautiful impression.
MONOGRAPHIES / ARTIST BOOKS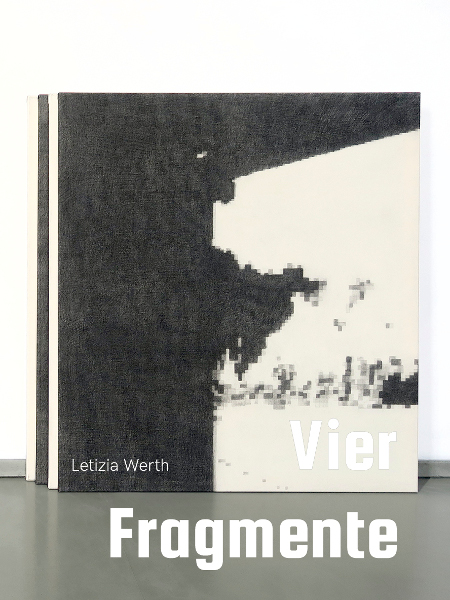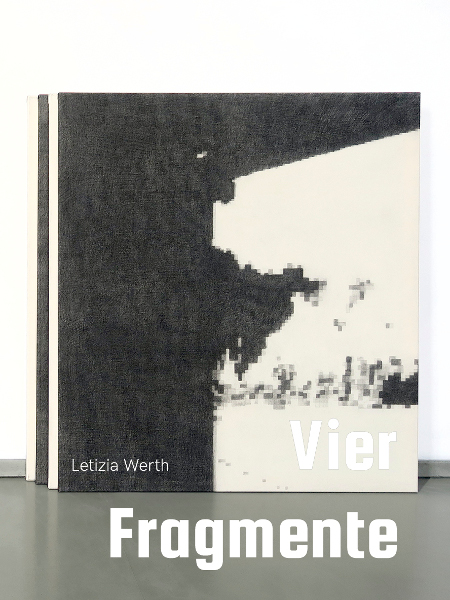 Vier Fragmente, 2019
This booklet shows drawings from the series four pictures.
Text. Anna Spohn, Deutsch, 20 pages
ISBN: 978-3-200-06383-9
Clouds, 2019
This folder shows a selection of drawings from the series Clouds.
16 pages, Deutsch - English
ISBN 978-3-200-06224-5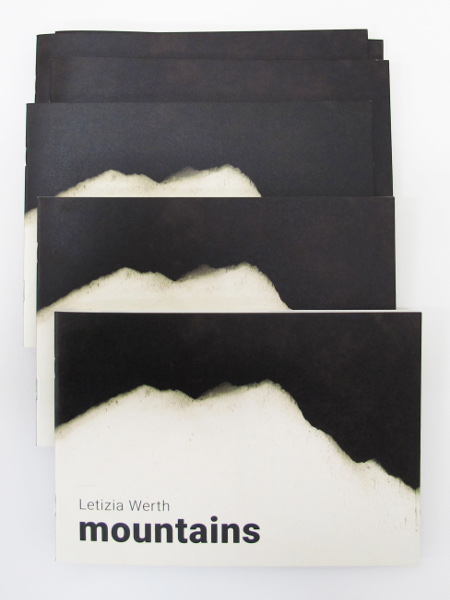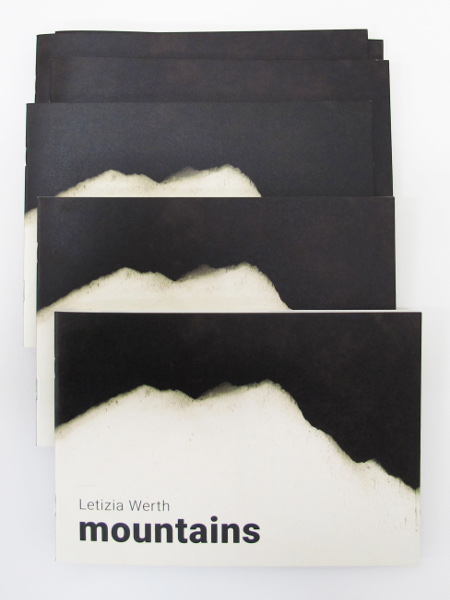 Mountains, 2018
This booklet shows recent series of drawings by Letizia Werth
Text: Adina Guarnieri
18 pages, Deutsch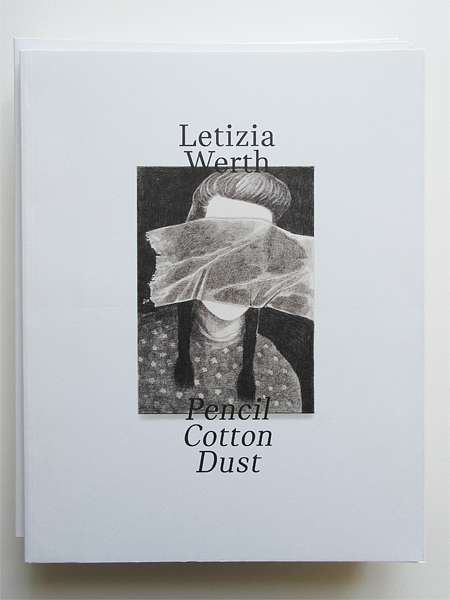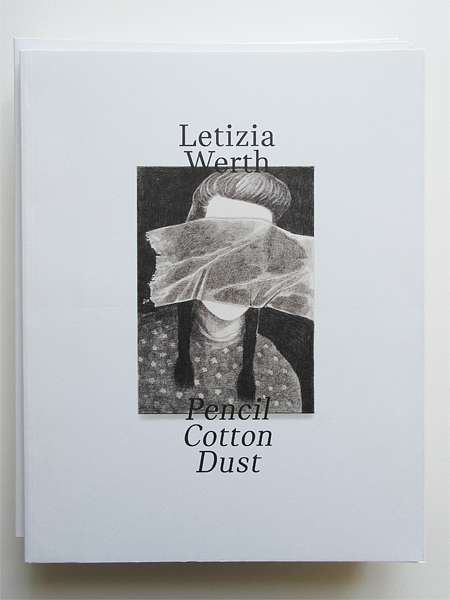 Pencil Cotton Dust, 2014
The book shows artworks from 2009 - 2014 by Letizia Werth
Verlag für moderne Kunst, 2014
ISBN: 978-3-86984-507-4
Text: Maria Christine Holter and Elsy Lahner,
72 pages, Deutsch / Englisch
Falling Water, 2013
This booklet shows a selection of ink paintings created 2008-2011.
Based on the continuing series of works on paper: Falling Water.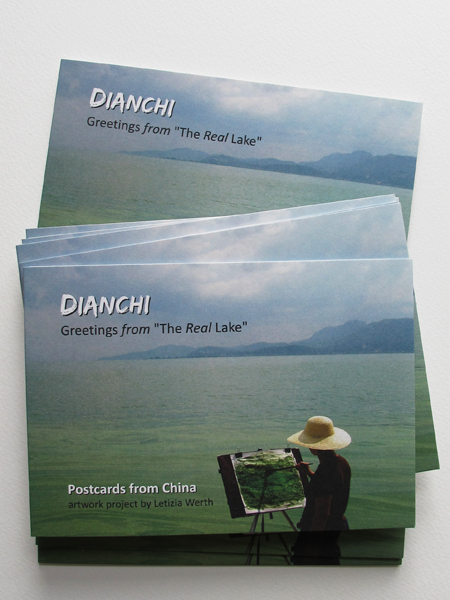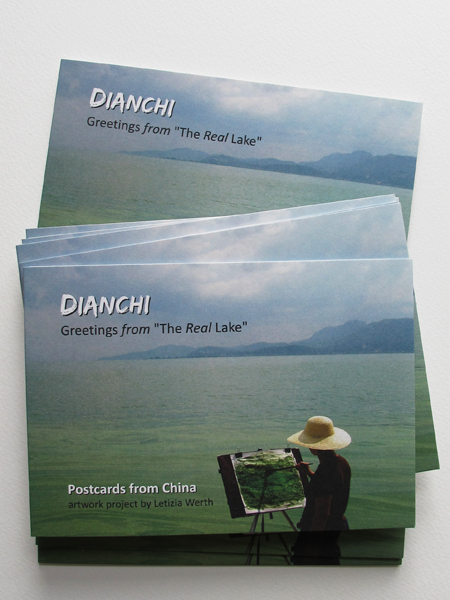 Dianchi, Greetings from the Lake, 2012
Postcard folder with project information.
FELLOWSHIPS / RESIDENCIES / AWARDS
upcoming 2024 Artist in Residence, Lademoen Kunstnerverksteder Trondheim Norway
2021 Artist in Residence, Cité Internationale des Arts, Paris, funded by the Republic of Austria
2012-2019 Studio grant, Wattgasse, funded by the Republic of Austria
2013 Artist in Residence, Organe house, Chongqing, China
2011 Residence, open sourse gallery, New York, USA
2010 Artist in Residence, 943 Studio, Kunming, China
2005 Residence, New York, USA
2004 Annual grant for Fine art of the Republic of Austria
2003 28th Graphic Art Competition, Taxispalais, Innsbruck, Austria
EXHIBITIONS / PROJECTS
Current and upcoming exhibitions are announced under news

COLLECTIONS
Austrian Federal Collection (Artothek des Bundes), Collection of the City of Vienna,
Collection of ther Provinz of South Tyrol, ÖBV-Collection Vienna,
Collection of the City of Attnang-Puchheim, Collection Parkhotel Laurin,
Collection Raiffeisen Landesbank South Tyrol
CATALOGUES / CONTRIBUTIONS / PUBLICATIONS
[Catalog] Ain´t no Mountain high enough, Text by Margarete Heck, Peter Habeler, Hirmer Verlag München 2021
[Catalog] Arbeiten-Lavori in corso II, Kunstankäufe 2012–2018, Bozen 2020, DEU IT
[online magazine] Barfuss, 2018
[Catalog] Über alle Berge, Galerie Prisma together with Galerie Markt Bruckmühl, 2017
[online magazine] studio visit artcollectors, 2016
[Catalog] licht_an_schatten, Waaghaus, Bozen 2015, Text by Sabine Gamper
[Catalog] Flirting with Strangers, 21er Haus, Wien 2015, Text by Kerstin Kernn
[Catalog] zeichnen zeichnen, Künstlerhaus, Wien, 2013
[Publication] Arbeiten-Lavori in corso, Kunstankäufe 2008-2011, Provinz Bozen-Südtirol, 2011