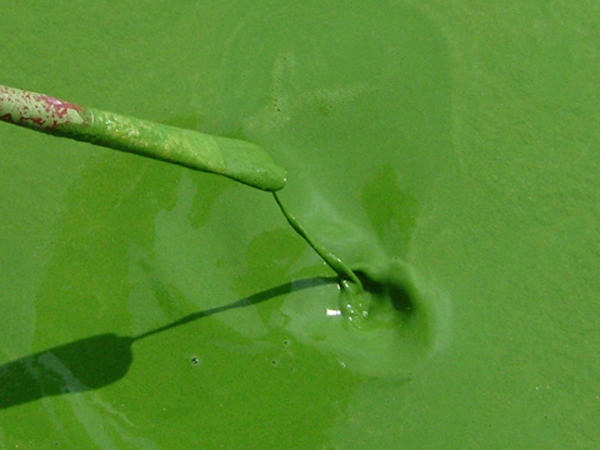 Postcards from China – project, greeting cards with pigments from Dianchi Lake, 2010, China.
The series of postcards was created in 2010 during a project stay in Kunming, China. During the algae bloom the water of Dianchi Lake becomes bright green and viscous. This pigmented material was used to paint unique postcards "from the real lake."
The Project was repetetd with the water of Yangtze River in Chongqing, 2013.
Postcard folder – Greetings from Dianchi Lake, printed on recycled paper, 2012.